YOGATREYA - named coined using two distinct yet entwined words - YOGA and ATREYA.

Where YOGA needs no introduction, ATREYA - meaning A Sage with power to cross planets and receive glory - is the Spiritual name of Atul Kumar Verma as bestowed by Sivananda Ashram where he transformed from being just a yoga enthusiast to a Yoga Instructor. The journey continued, he became YOGACHARYA and obtained his yogic intellect ...
SERVICES I OFFER
YOGA RETREATS
A Yoga retreat with peaceful surroundings to de-stress your body, mind and soul. With Yogatreya team, discover the importance of Asanas, breathing exercises & spiritual exploration. Know more...
Upcoming Yoga Retreats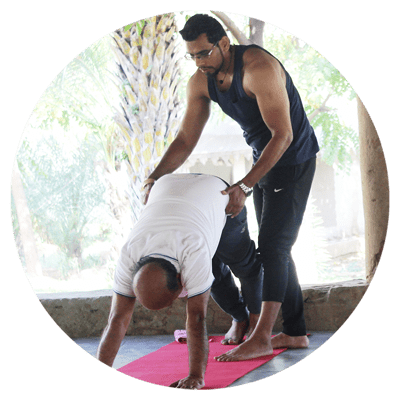 PERSONALIZED YOGA SESSIONS
In private yoga lessons you save your time and energy from traveling to a distant yoga studio and practice yoga from the comfort of your home in a personal ambiance.
Need a YOGA TEACHER at Home
• Yogacharya (M.Sc. In Yoga)
• UGC NET (YOGA)
• QCI Level-2 Yoga Teacher (Ministry of AYUSH)
• E-RYT-200 Certified Yoga Teacher (Sivananda Ashram)
• Advance course in Pranayama & Meditation (MDNIY)
Where Divinity Meets Yoga
It is rightfully said that "The human body is the best picture of the human soul". And getting the deeper meaning of this quote has always been Atul Kumar Verma's thing or by extend it can be said that as the only thing he sought after so much in his life.

His Early Story Where It All Began
To take a broader look at his life one will notice that he had been a determined and crafted mind that was greatly moulded in IT industry for quite some time. His life was a perfect adventure of a computer guy who handled pressures, deadline and corporate lifestyles easily until his eyes got diverted to the very importance of health after a serious injury he suffered at the age of 32. That incident shook the very balance and base of his life. He understood that it was high time that he cares about his precious health. Thus what stands now is a drastic transformation from an IT guru to a health conscious man.
His IT career covered his early life as a Technical Support Specialist to a Deputy Project Manager; something to brag about, but not to him anymore. There were times in his life when he thought of a peaceful, stress-free lifestyle, yet he was only submerged in the cacophony of this modern life. The day he found his motive, he moved on and made a difference not just to himself but to others being an outstanding identity of a renowned yoga trainer.

Glorious Journey Of A Yoga Champion
With each day forward Atul was moving towards an astounding destination that was forged by aspiration and dreams to become an expert yoga trainer. This undying diligence has led him to secure the prestigious certifications and awards in the field of comprehensive yoga training. His achievements as a Yoga and Meditation instructor at Y84 Yoga & Fitness Club, Delhi and Fitness Sanctuary, Noida are more like the greatest milestone of his life. This does not end here. As days starts to shine for Atul, he becomes a fitness freak and elaborates his yoga knowledge by taking part in various yoga competitions. His achievement in the Yoga Competition (State Level) organized by Jain Vishwa Bharti University was something to brag about where he secured the first position, thereby earning himself profound accomplishments for his future.
The best turning points of his life is his prestigious certificate i.e. QCI Level - 2 Yoga Teacher (Ministry of AYUSH) and successful completion of M.Sc. in Yoga after becoming RYS 200 Certified Yoga Teacher (Sivananda Ashram) where he got his new spiritual name ATREYA. This ultimately paved his way to become a famed identity as a yoga guru. The certification he achieved in Pranayama & Meditation from the Morarji Desai National Institute of Yoga in Delhi helped him immensely to transform his fast paced life into a smooth and peaceful zone where he find contentment and spread happiness among his clients too.

Skills That Set Him Apart
Yoga is all about the right balance of mind and body, which Atul has gained over time. He is thus truly an epitome of advanced yoga classes along with guided meditation and overall fitness training programs. His perfection and experience level compliments his customised solutions. Knowing yoga is one thing and implementing the right yogic postures to achieve certain benefits is another. His clients are thereby tremendously satisfied with his innovative and easy-to-understand approaches. His strong mental attitude, diligence and flexibility lead to the result-oriented fitness level to his clients. What's more, Atul is the Founder and CEO of the renowned YouTube channel Fitness Rockers (www.fitnessrockers.com) is the zone of complete yoga and wellness videos to gear up the spirit of healthy lifestyle.
CLIENTELE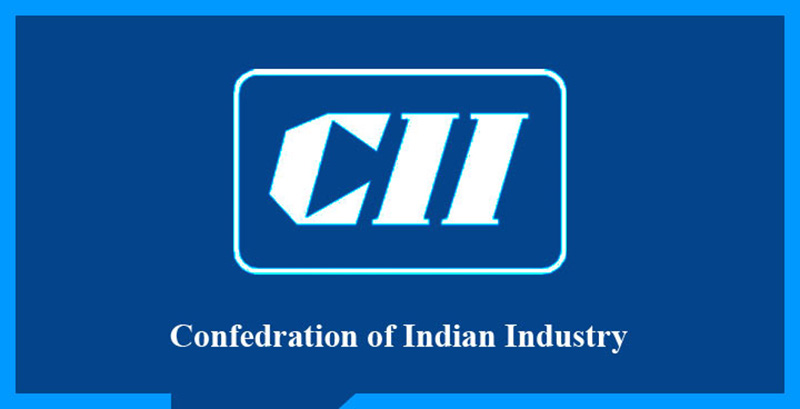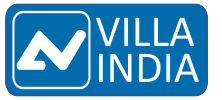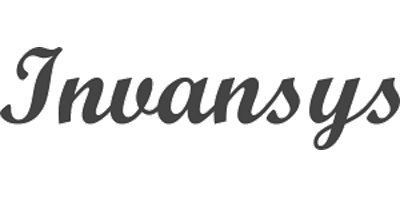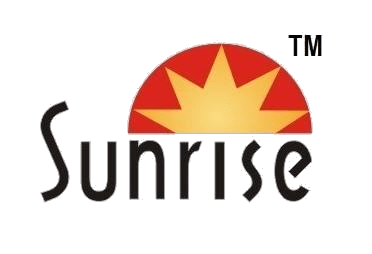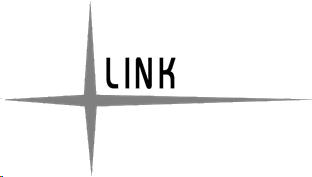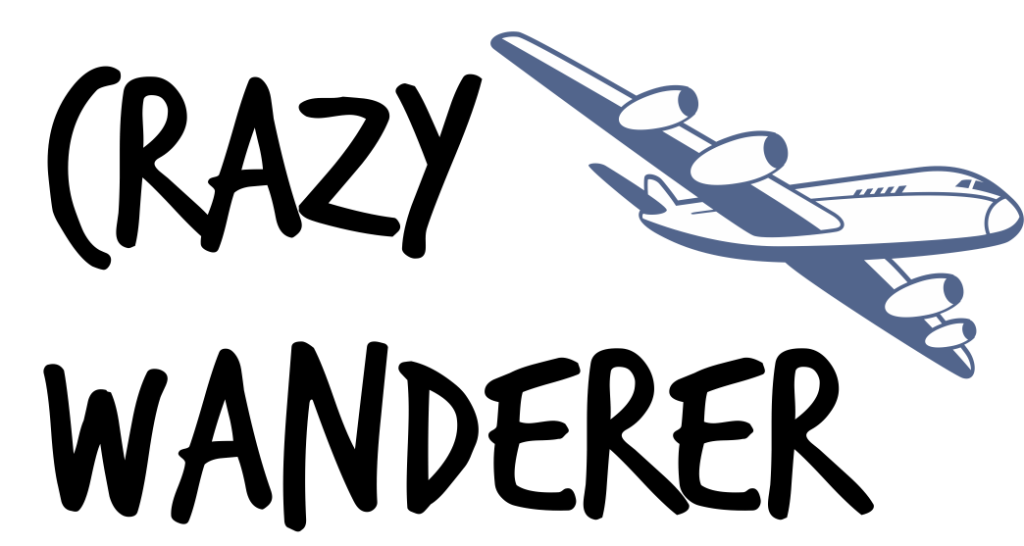 TESTIMONIALS
Good knowledge and good understanding

Akshita Singh Teotia


12/16/2018

A fitness guru who has in-depth knowledge of yoga and a great motivator.Can call him a perfectionist.

Poonam Arora


12/09/2018

excellent yoga guru! 👌👌👌👌 crisp aasnas, very effective🧘‍♀️🧘‍♀️🧘‍♀️ ..was able to do head stand in my 2nd yoga class..🤸‍♀️🤸‍♀️

Kriti Arora


12/09/2018

hi i am a yoga learner nd a trained yoga learner, always have a hunger to learn more more about yoga so got training from various places. Learning yoga from Atul sir came out as a wonderful experience ever. He instantly got wot i need to learn. His way of managing class,how to take care of every student, attentiveness, corrections and most importantly his techniques of advance asana is amazing. He welcomes new things in yog nd always encourages students for same.He makes every asana so easy by his own techniques, those techniques i never learnt before, His clarity, understanding of every asana, postures, alignment is amazing trust me i see a big difference in a very short period of time. Thank you sir wot i learned from u gonna help me for lifetime. i wud highly recommend him to all yoga learner...

Deepti Saraswat


11/21/2018

A Certified Teacher with in-depth knowledge of muscles and it's associated movements. My journey with Atul sir which is currently going on is full of Mind and Body Relaxation. I got real confidence , peace and fit Body. Happy to share that I lost 10 kg in 85 days and still loosing... 👍👌also sharing my pic of a difficult asana which was made easy by his guidance in just 20 days.

Sidharth Aggarwal


11/02/2018

Not only is he an excellent yogi but also a commendable and patient teacher. He constantly encourages his students to push their limits one step further. Watching his videos is a great inspiration for all those who have an interest in yoga. 💯👍

Bandita Gupta


10/21/2018

atul sir has really changed the way i think about yoga. he has real knowledge and has logic and science backing it up when he teaches. lot of fun and hard work

Akshay Narayan


9/02/2018

On each visit we became quickly relaxed learning to use muscles we had forgotten existed he is very kind n understanding teacher with whom we look forward to continuing our exploration of yoga he is very fine teacher indeed 🙏🏼🧘🏻‍♂️😊

Sonia Malhotra


8/24/2018

First and foremost he is very professional,focused & knows all the technicalities . He is very helpful and give personal attention to each and every student of the class. He always emphasis on the correct body posture and the ease with which the different asanas should be performed. Will definitely recommend him to all

Monika Nikhil Chawla


8/15/2018

Excellent yoga trainer. Improvements in one month only. Highly recommended

Kiran Jain


8/12/2018

An excellent teacher with exuberant knowledge of yoga very beneficial for new students

Geeta Handa


8/10/2018

Mr. Atul knows everything about Yoga , Exercise and nutrition. All rounder Man

Anand Deep


7/23/2018

Though I have been practising yoga for 7 years now but I always wanted to move to the next level of fitness and flexibility but was never really happy with the yoga sessions I tried in various fitness clubs. It was then I stumbled upon Fitness Rockers (@fitnessrockers) and it only took phone conversation to understand the passion Atul verma (@atulverma1979) had for his work. Now I have been taking classes from him and I enjoy it thoroughly. Yoga has always made me feel happy, joyful and free. I thank Atul sir from the bottom of my heart to make me realize the importance of technique and the ease with which asanas should be and can be performed.

Swatii Dhingra


5/18/2018

If I talk about yoga than Atul is the first person comes to my mind. He knows all technicalities of yoga and if somebody is looking for real traditional yoga than nothing can be better than you in Delhi. You know your job quite well and know how to train each individual based on their requirement and specialist in correcting posture. You are a gem. I am lucky to have you as my trainer. All the best!!!

Ankit Malik


9/10/2017

What a perfect day to say thanks to Atul who is my guide in journey of fit body and mind! Thanks to you Fitness Rocker Yoga Therapist and Teacher Atul. Nice person with a command on his subject and practicality. And yes i dnt really need a dietician coz e always inspires and keep a track on what his 'student' eats. I must say, you are so perfect kindda teacher. :)

Pooja Prasad


9/05/2017

~ Atul - The gem has proved it again ~ Kudos dost !! :)

Kalpana Mittal


7/06/2017

Athul sir u are great yoga guru and fitness guru Sir mujhe aapki Jo knowledge h vo ek traha ka ocean h Jo logo aap dil se guide krke video ke madhym se btate ho u are osm guru of fitness

Ashish Kumar


6/30/2017

I would really like to thank Atul for introducing me to world of yoga. You are a great instructor and a wonderful friend. He has always helped in diet plan as well. Any by the way I am still following it.. �� thanks so much..

Nikita Gupta


6/21/2017

Atul Kumar Verma - Atreya is the person who actually teach what the yoga is. He can make you sweat only in 3 moves of Surya namaskar. Hats off to his knowledge of yoga.

Nitin Jain


6/18/2017

I have been personally trained under Atul Verma guidance for weight loss for a period of a little less than 2 years.And his expertise in yoga and weight trainings have changed my life totally.If any one were to xheck my before and after pics,they would find a metamorphic change in me.

Harpreet Sawhney


6/18/2017

Atul sir he is the one who introduced me to a completely new world of workout.I had done gymming Zumba aerobics yoga in the past so I was of the impression that there's nothing new left for me,but when I met him I was amazed with his knowledge and style of training.He is different from all and would train you according to your body.He will introduce a variety of exercises to you and variety is the spice of fitness!! I have never seen such a wonderful teacher in my life..he is simply superb!!

Neha Mittal Garg


6/17/2017